Art Journaling Your Travels Workshop

Would you like to expand your travel journal to include photos and memorabilia as well as your written words? Make your travel experiences memorable by keeping a travel art journal! 

I love to take a journal with me when I travel and sit in the local cafes, people watch, and record my activities and thoughts. Over the last decade I started including collage and all of the paper ephemera one collects on trips. When I finish I have a 3-D journal packed full of photos, travel articles, restaurant and cafe menus, tickets, postcards and note cards -- colorfully spilling out of the pages!

©2013 Kentucky Girl Designs. All rights reserved.   |   Please do not use any artwork, photos, or content from this site without permission.   |   Website designed & build by La Muse Media+    

In my workshop 
Art Journaling Your Travels,
 you will transform a blank journal into a creative expression of your journey(s) using art media and collage techniques to prep your pages for writing. You'll learn how to create journal pockets and storage areas to hold trip memorabilia, and get tips on how to alter and incorporate travel photos into your journal. I will also share with you my traveling art kit essentials.
Empowering, Out-of-the-Ordinary Collage Jewelry, Altered Artworks, 

and other Magical Stuff.

Next Art Journaling Your Travels Workshop @ KGD Studio in Novato:  

DATE TBD

$155pp plus $10 materials fee

For more information or to get on my waiting list for this class email me.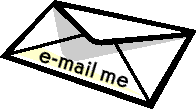 "There is no better way to hold on to the memories of a wonderful trip than creating some kind of journal or album. In the past I have simply put together photos and labeled them with the place and date. This year I wanted to try something new. When I saw Virginia's Travel Journal class offered, I jumped at the opportunity. Equipped with photos, business cards, maps, brochures and other ephemera gathered in my travels I went to the class not knowing where to begin. Virginia gave us a quick overview, showed us some samples then started demonstrating the wonderful, simple and effective techniques. She had tons of supplies including various types of paints, interesting rubber stamps, tricks for adding pages and on and on. We were all hooked and fascinated. It was so much fun that as soon as I returned home, I went to work finishing my travel journal. It is something I will cherish. Everyone who has seen the journal loves it. Thanks Virginia. I might even approach travel a new way as now I know how to put my memories into an Artful Travel Journal." -- Pat D.

More Pages from 

My Travel Journals...