Wild Spirit Animals Jewelry & Art

Through the ages creatures of land, sea, and air have inspired us with their beauty, power, freedom, and courage. We ascribe certain powers or energies to animals based on cultural beliefs, world myths, indigenous tales, and our own personal attraction or resonance to specific creatures.

Choose and wear your Spirit Animal Pendant to remind yourself of the qualities you most desire to manifest in your life! If you don't see your totem animal, you can always order a custom. My customs are available in three sizes and you can buy them in my Wild Spirit Animals Etsy Store. Or email me with any questions.

Hold cursor over pendants below to see animals energies. ​

Empowering, Out-of-the-Ordinary Collage Jewelry, Altered Artworks, 

and other Magical Stuff.

©2013 Kentucky Girl Designs. All rights reserved.   |   Please do not use any artwork, photos, or content from this site without permission.   |   Website designed & build by La Muse Media+    

Payments may be made on Etsy (follow the link underneath the pendant you wish to buy) or through PayPal (use the PayPal button underneath the pendant). Email me if you wish to pay by check. All pendants are 100% satisfaction guaranteed or full refund given.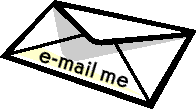 I created the Wild Spirit Animals line of pendants as a way to celebrate the beauty of our wild brother and sisters and to cherish the feelings they evoke in us.