Altered Books As a Way of Seeing Workshop

 Portals: Doors, Windows, and Gates

We all want to dream. Some of us have a curious, restless place that wants to be expressed. Some of us have the desire to move into other spaces and place of being, real or imagined. Through the centuries doors, windows, gates, stairs, paths have had strong symbolic meanings: they offer opportunities; they provide protection and safety; they stimulate curiosity and inquiry; they are portals from one place to another -- real or imagined.

In this 2 class series you will use altered books as a way of seeing your inner and outer worlds. You will explore your interests, passions, and dreams using a combination of simple 2-D and 3-D book structures using images of doors, windows, and gates. Collage, mixed media techniques, and journaling suggestions and prompts will be used. Books to alter, images, media, materials, and tools provided. No prior art or altered book experience needed!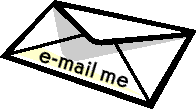 ©2013 Kentucky Girl Designs. All rights reserved.   |   Please do not use any artwork, photos, or content from this site without permission.   |   Website designed & build by La Muse Media+    

Empowering, Out-of-the-Ordinary Collage Jewelry, Altered Artworks, 

and other Magical Stuff.

Email me to register, 

or to get more info.....